The Exascale Era is Here.
Exascale Day Sessions
Jon Brown, Publisher & VP Market Intelligence, TechTarget
Kick off Exascale Day with our host Jon Brown and get ready to discover the power of 18 zeros.
---
Christine Goulet, Southern California Earthquake Center
Andrew McArthur, McMaster University, Canada
Andreas Prein, NCAR
Janice Zdankus, Hewlett Packard Enterprise
Supercomputing is all around us and making the world a better place. In this panel, hear from 3 researchers working hard to improve the quality of our lives with the help of supercomputing.
---
Industry Insights with 3M
Gabe Turner, 3M
Jon Brown, TechTarget
Supercomputing is instrumental in designing the products we use every day. In this discussion, hear from Gabe Turner, HPC Solutions Architect at 3M about the role supercomputing plays in products they bring to market now, and in the future.
---
Encouraging Diversity in HPC
Alison Kennedy, STFC Hartree Centre and Women in HPC
Shin-Wen Kuo, Hewlett Packard Enterprise
Diversity is important in all industries, but perhaps especially so in supercomputing. Hear from Alison Kennedy, STFC Hartree Centre and co-founder of Women in HPC, and Shin-Wen Kuo, VP & COO of HPE's HPC and AI business as they share practical ways organizations can encourage, hire, and promote diversity.
---
Bronis de Supinski, Livermore Computing at LLNL
Gina Tourassi, NCCS, ORNL
Tim Williams, Argonne's Computational Science Division
Trish Damkroger, Hewlett Packard Enterprise
Now that we've arrived at the Exascale Era, hear from Oak Ridge National Laboratory on what's next, including some early science results run on Frontier. Also hear from Argonne National Laboratory and Lawrence Livermore National Laboratory as they progress closer to their systems being online, and what preparations are underway so their science teams can hit the road running.
---
Dr. Asmeret Asefaw Berhe, Office of Science for the U.S. Department of Energy
Justin Hotard, Hewlett Packard Enterprise
In this discussion, Dr. Asmeret Asefaw Berhe, Director of the Office of Science for the U.S. Department of Energy, details the impacts of an Exascale machine on the DoE's research arsenal — what it means for science, advancement, and increased access for people who make breakthroughs possible. Justin Hotard, HPE's Executive Vice President and General Manager, HPC & AI, will also share his vision of the possibilities when Exascale meets AI and takes on big data workloads.
Speakers
Hear from research scientists bent on making the world we live in safer and more sustainable; and leaders from the Department of Energy and National Laboratories that feature exascale-class supercomputing, and leaders from supercomputing centers around the world. The program will also feature a discussion covering practical ways to help our industry be more diverse.
Janice Zdankus
Vice President,
Chief Technology Office Strategy
HPE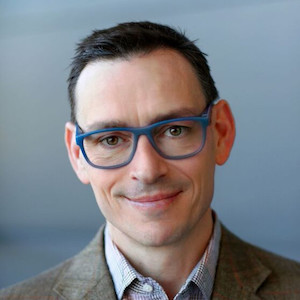 Paul Hunter
Managing Director
HPE North America